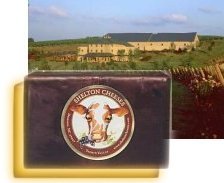 Shelton Cheeses won three awards in the prestigous 19th Annual American Society Competition held in Washington, DC on July 31th and August 1st, 2001. more.....

Shelton Cheeses is located at Shelton Vineyards, Dobson, NC, where we handcraft a variety of cheeses on the estate. We are dedicated to crafting unique, artisan cheeses using traditional methods. Each cheese is created from high quality milk provided by a family dairy. The local dairy is raising Jersey cows and selected goat breeds on pasture exclusively for Shelton Cheeses. Jersey cows offer high quality milk, containing more butterfat, protein, and vitamins, which make extraordinary cheese. Goat milk cheese, is as well, a culinary marvel, due to its intense rich and tangy flavors, while still remaining low in calories and fat.



Wine and cheese has long been a harmonious pair. As wine slowly ferments developing flavor, body, and bouquet, cheese ripens to enhance taste, texture, and aroma. Shelton Cheeses invites you to explore your palate with the wide array of wines and cheeses that we have delicately created.

We invite you to spend an afternoon visting our new winery and cheesemaking facility. We have a view deck to watch the cheese being made, as well as winery tours and tastings daily. Enjoy a wine & cheese picnic on our landscaped grounds. Also inquire about our music festivals throughout the summer months.

Click for a closeup of our great tasting wine and cheese products.