Do you want to post an ad real time to buy/sell real estate? Our system is real time, free sponsored by Vmarkets.com store, and flexible to adapt to almost any application by individual or company.

Put a link to your subdivision with all real estate ads....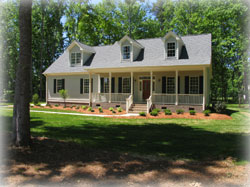 Vmarkets.com provides you one of the best values in the real estate world as well as the Internet world. Our methods to buy/sell are simply better than most. You can list to buy/sell any house or property with a template filled with your specifications along with a photo of the property. The design construction of this site is clean clear design with great functionality.

With clean clear design you are able to accomplish your objective of buying /selling property without being distracted with counterproductive animated or distracting banners. Great value for you individual home owners or Real Estate Companies that want or need to buy/sell.

Remember your buy/sell real estate listings and images are posted real time! When a listing is sold, the ad can also be deleted real time.


Even if your company already has a web site, a listing here is a good investment for that unique piece of property.

If you need a home page or web site we can help you. Contact.

Larger tracts of properties may be listed in acres, hectares, and/or sections. Our web site software and design will feature any real estate listing in a very easy to search format.