Equine Connection
www.horsebreed.com
NCSGGA ANNOUNCES NEW STRAW PLANT - All-natural Horse-Bedding Product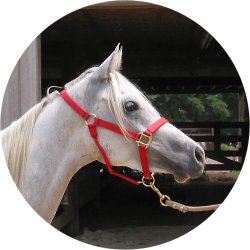 Welcome to HorseBreed.com of AgEmart2100 Equine Connection. Within these pages you may find the horse of your dreams or locate the necessary items/services which increase your enjoyment of your equine partner.
Use the Marketplace with real-time postings:
Buy/Sell Horses, Mules, Ponies, etc.
Upload an image with your ads.
Buy/Sell any related equipment.
Buy/Sell Hay.
Use Backhauling for transporting.
Professional Services to list as farriers, veterinarian services, etc.
Real Estate section to buy/sell property.
List in the Vendor Section as a supplier.
Report Stolen Horses real-time.
Self publish in our knowledge database.
Discuss Coggins testing to feeding molasses in the forums.
List your equine events along with text direction and maps
All Free - sponsored by vmarkets.com store.
If you purchase hay we suggest that you purchase early. Search our Hayonline.com for growers and suppliers throughout the U.S. and Canada. If you can not find a supplier for your area please contact us with your specific needs. email or 336.855.8526.
Everything you need to buy/sell, promote your events, arrange transporting and disussing equine issues is located here. The interactive database is designed to help you buy/sell easily, efficiently and with your ads available on line real-time. You can upload images when you place an ad. (60K limit)

Do you feed molasses? Forums.

Use eventdirectory.com to promote your favorite equine event.

"Good Evening, I live in the midwestern region of the U.S.and I would like info on where one would be able to buy a mongolian horse." - Equine Forum

Posted questions or discuss any equine issues in the Equine Forum

Browse our listings to search for a new mount, sale your current mount, locate stallion services, a veterinarian, farrier or any of our other offerings. The software core of "The Equine Connection" is quite flexible so please explore the possibilities.
| | |
| --- | --- |
| To transport your Livestock | |
| | |
| --- | --- |
| To find equipment and supplies | |
Within our dynamic database you can also buy/sell all types of equipment for livestock from pickups, suv, to trailers - in Wheelsonline.com
| | |
| --- | --- |
| To buy or sell Hay and Straw | |
| | |
| --- | --- |
| To find Veterinary and other Professional Services | |