Agriculture Production Input Suppliers
The Agriculture Input Suppliers provide the infrastructure that enables the producers of agriculture products to feed the world with the lowest ratio of producer to population that that has ever existed in the history of man. We ask potential participating vendors to list their products in the fields of general production, livestock industry, and production equipment (other than what is considered farm equipment). You may list to participate in this AgEmart2100 Classifieds/Directory by clicking on one of the above listed profiles.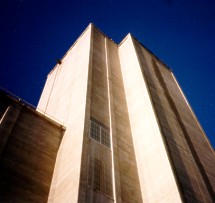 The above components of Ag E Mart 2100 provide the lifeline to production agriculture. Often word of mouth is how producers initially locate their input suppliers. With a website on Ag E Mart 2100 we can help you feature your products and services in a complete, economical manner with design methods that allows producers locate you easily and quickly. To learn more about Ag E Mart 2100, please click additional features. Please note that you are featured in the back forty of your customers homepage of this website.
| | |
| --- | --- |
| To transport your product to a new location | Click Here |