WildBird.net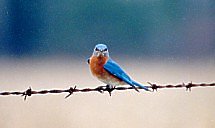 Some of the best constructed bluebird houses on the market for your backyard or back forty click here

North America Bluebird Society Approved.


The Wild Bird Food classifieds section of AgEMart 2100 is where wild bird food and products for our feathered friends can be bought and sold. It was developed for both individuals and businesses. Purchasers and producers of wild bird foods can list to buy/sell the products that our feathered friends like and often need. Producers can use this AgEmart 2100 classified section as a method to market their products to vendors and to individuals. Wild bird lovers or vendors can list to buy the products they enjoy feeding to our feathered friends to locate quality products producers.
SPECIAL OFFER!
Shop Black Oil Sunflower Seeds, Red and White Millet Seeds - Shipped directly from the farm to you. Prices start at $6.50 for a 25 lb bag of Black Oil Sunflower seed. Please email us your "zip code" for a precise quote due to the varying shipping cost. Contact
Products such as feeders, bird baths, bird houses and other miscellaneous products enhance bird watching as an enjoyable hobby. Wild Bird Classifieds is also happy to feature these products as a service to those that like to make bird houses, feeders, and related products and need an outlet to market these products to other bird lover or vendors. Within this website is a classified section to list to buy/sell these products. With our competitive listing prices everyone from the individual bird watcher to the distributor of related products should find this site of value to them. If have a unique product to add to our list please Contact us.
Please enjoy our feature and images from the Swan Days Festival.
| | |
| --- | --- |
| To transport your product to a new location | |
| | |
| --- | --- |
| To find equipment and supplies | |